At PPTA, you'll find the talented ally you need to reach your financial objectives. Our team of professionals is devoted to your financial success and will help you make the right choices for your current situation and your future.
We strive to make a difference in your life and your community, through judicious advice and a human and thoughtful approach.
Learn more
The PPTA team prides itself on a corporate culture focused on social responsibility and on a commitment to its clientele and its community. Our aim is to create trusted relationships and to help you meet all your financial needs.
Discover the team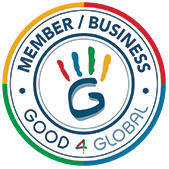 We all live in the hope of better days — for ourselves, our planet and our entire human family. What is important to know is that we are all, individually and collectively, agents of the necessary change.
Discover our sustainable development approach
Tools at your fingertips.
Use our tools and calculators to evaluate a variety of aspects of your financial situation.
Access the tools
Come meet our team. They can help you define your needs and hopes, and work with you to create the strategies to reach them.